The fine alternative for large glass surfaces. 
Application Possibilities:
SolarScreen Slat Systems are applicable behind vertical glass surfaces and perfectly suitable for facades in large dimensions. Sometimes glass surfaces are simply too big for the Solar Screen Roll Blinds. This is aesthetically not recommendable anymore. The SolarScreen Slat Systems are an excellent alternative.
Product Description:
The slat rail is made of anodized aluminium and is available in every wished RAL colour. The Solar Screen slats themselves are made of a strong metalized foil. The slats hang through weights tightly downwards.
The slat rail has a maximum width of 6500 mm and the slats have a maximum length of approximately 3500 mm. The slats themselves are available in a width of 127 mm or 89 mm and can be integrated in a coving or ceiling for example.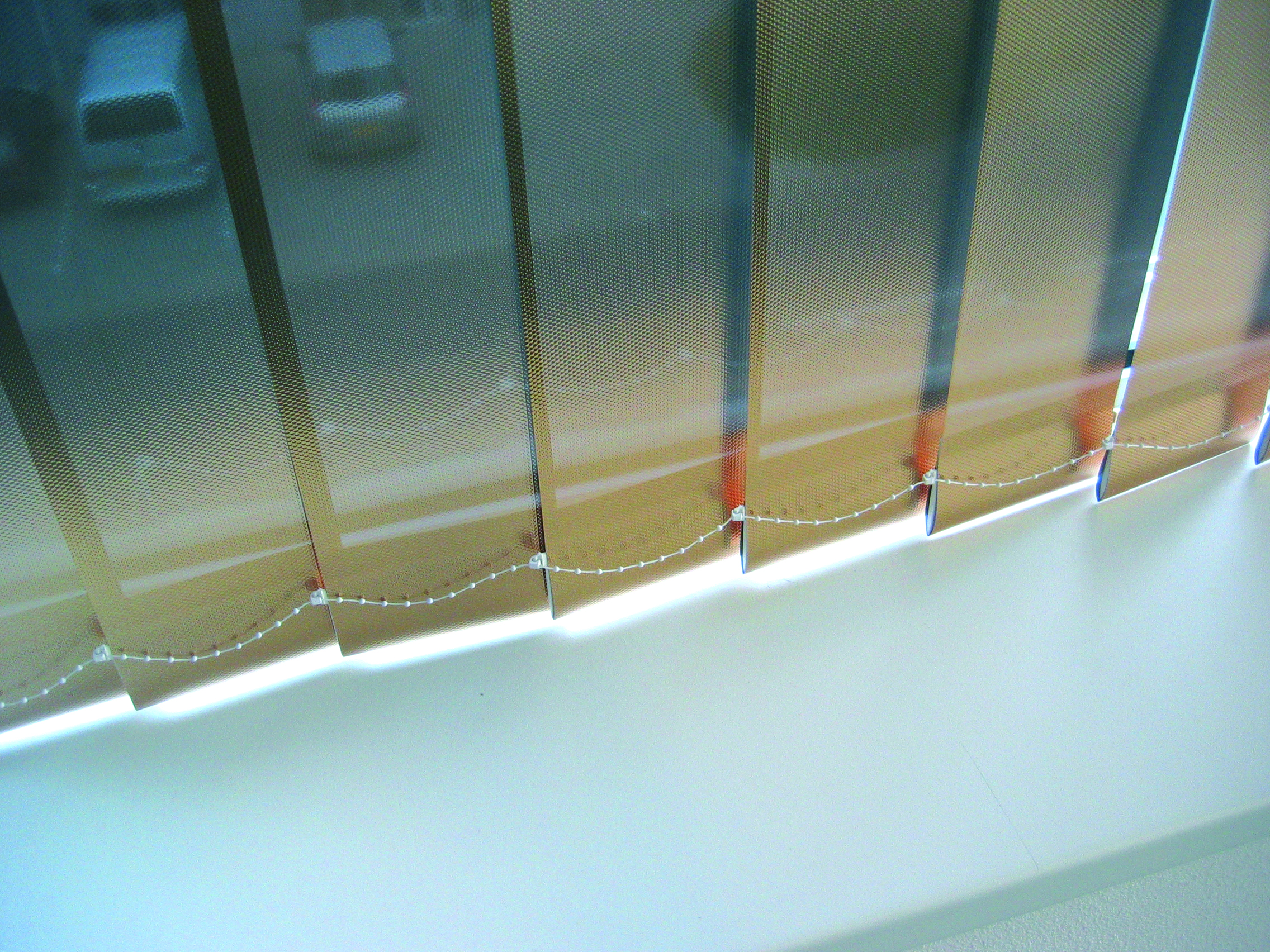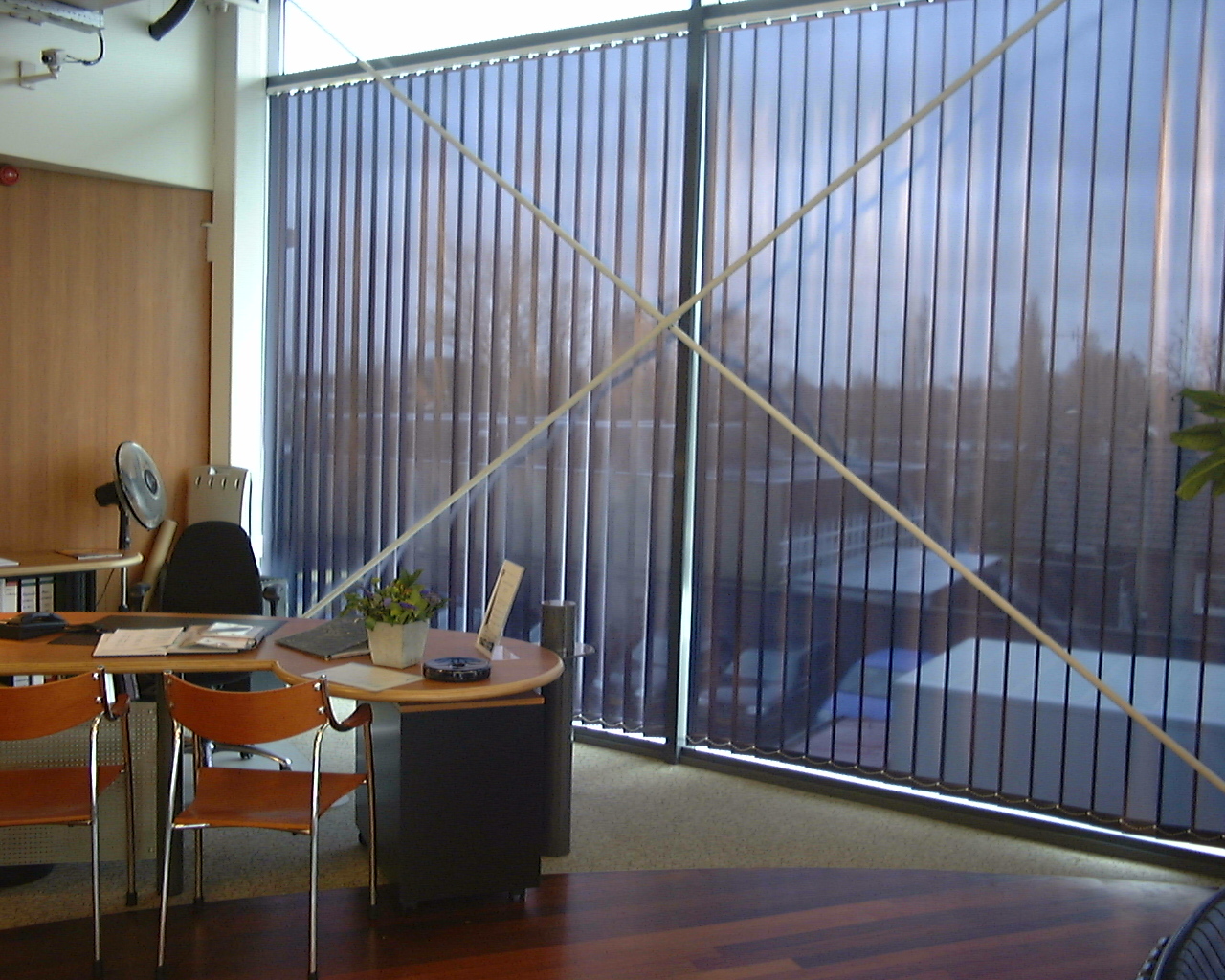 Control Possibilities:
Solar Screen Slat systems are normally manual controlled systems. The rails are provided with endless chains for tilt and slide.
Both the tilt and slide system are electric controlled available. The electric control can be managed by all possible systems like individual switches, group control in building management systems, temperature dependant control or remote control.